Here are some pictures taken of the Eddie Jacobson home in Oak City before it was torn down. To read a few details of the history of the home click here.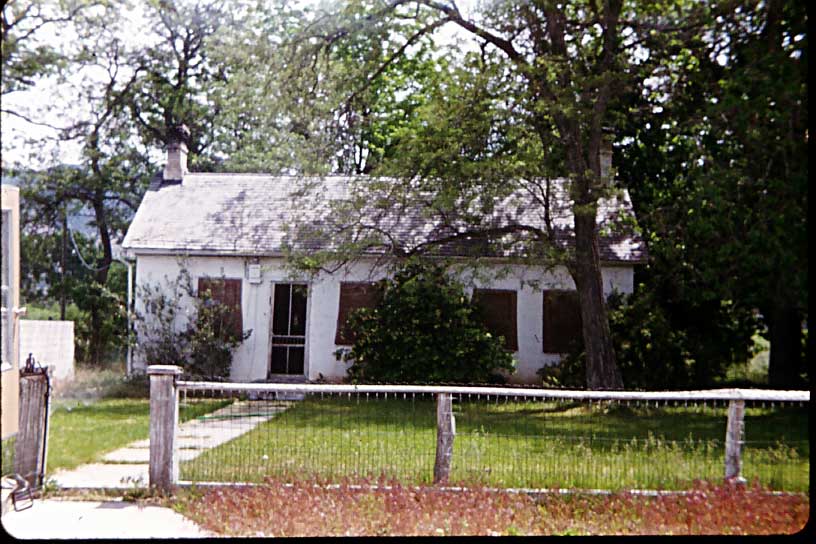 (More pictures below the maps)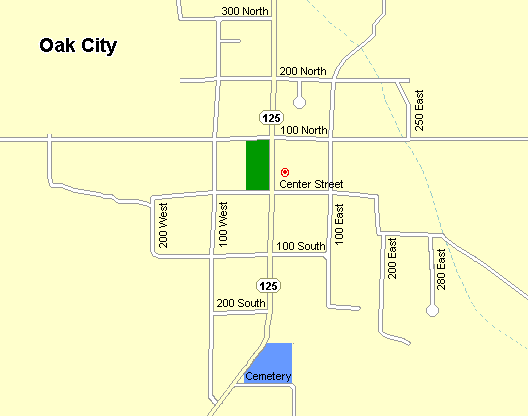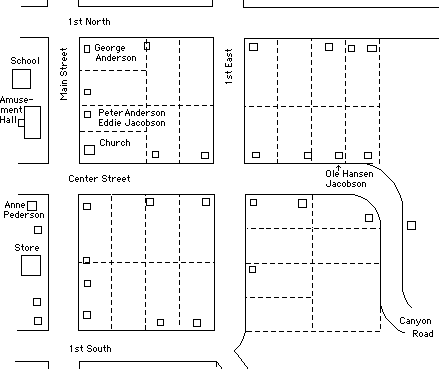 Tour of the inside of the house.
This is a view of the north and east sides of the house.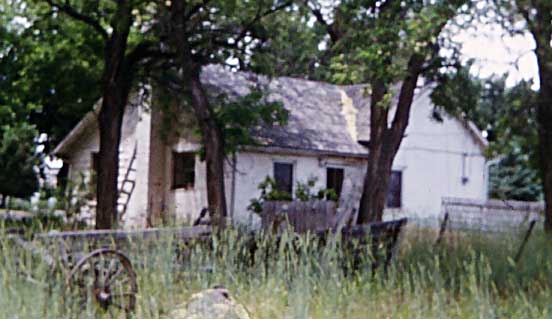 The root cellar was on the north side of the house.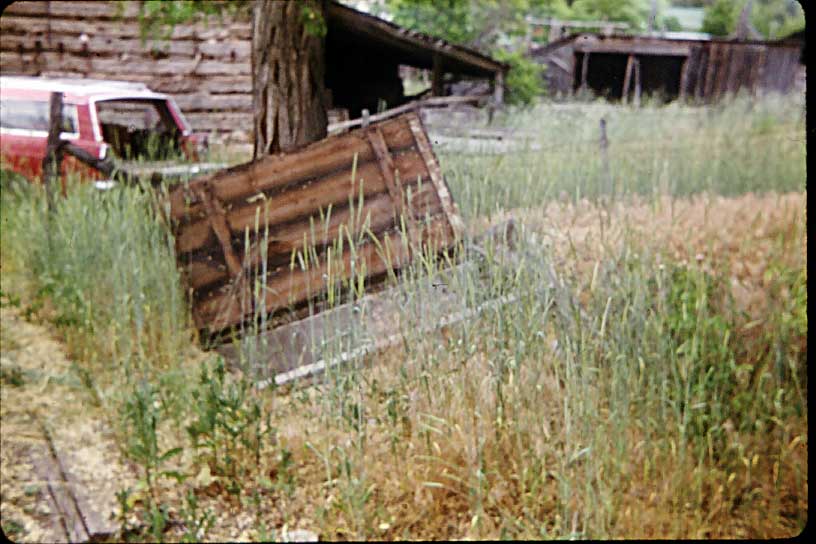 The Garage was a large structure that contained a granery.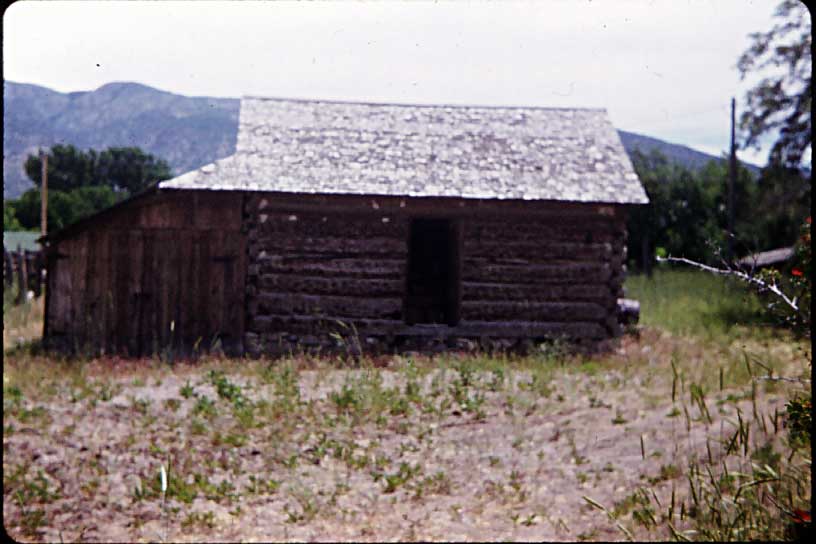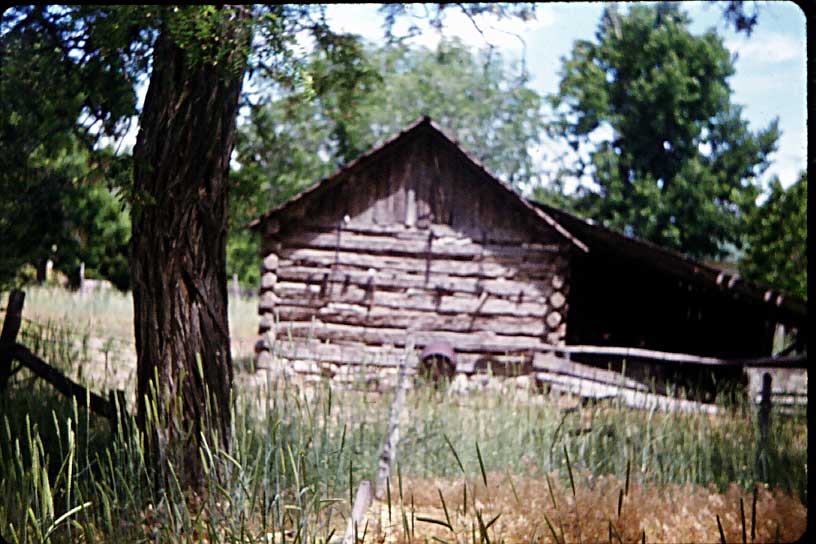 The corn crib and out buildings in the back.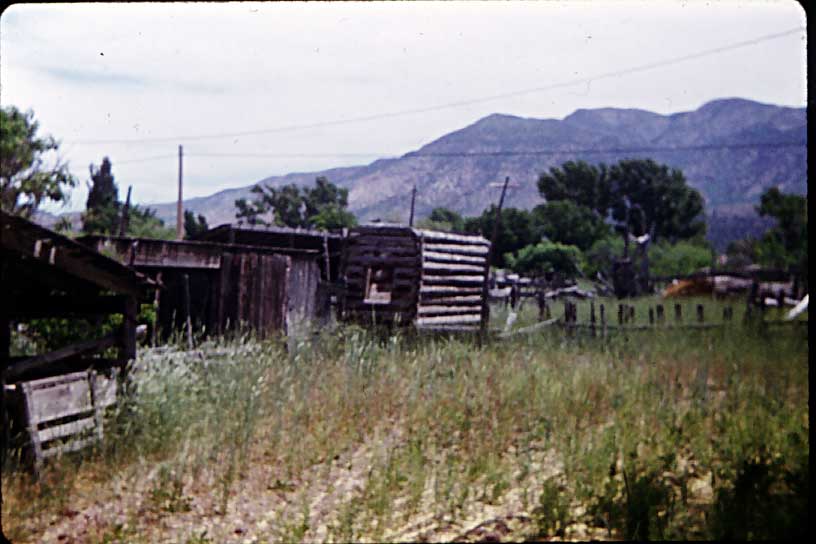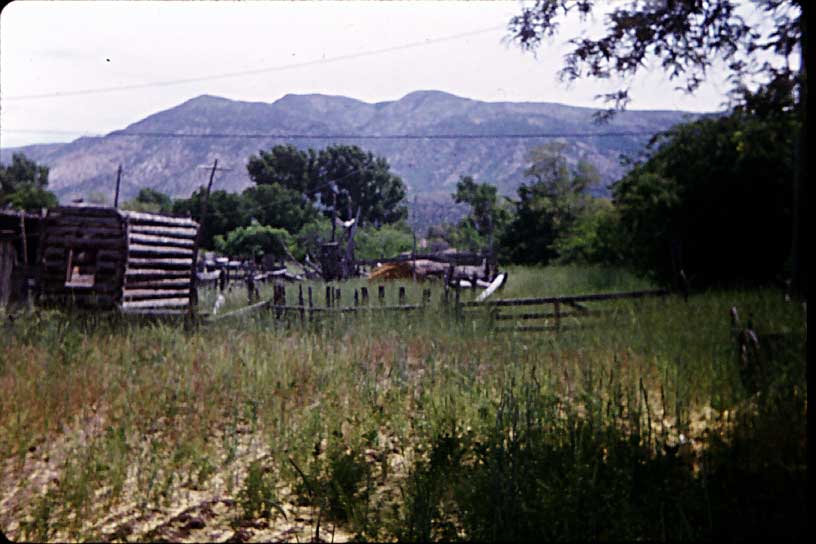 A view of fences and haystack.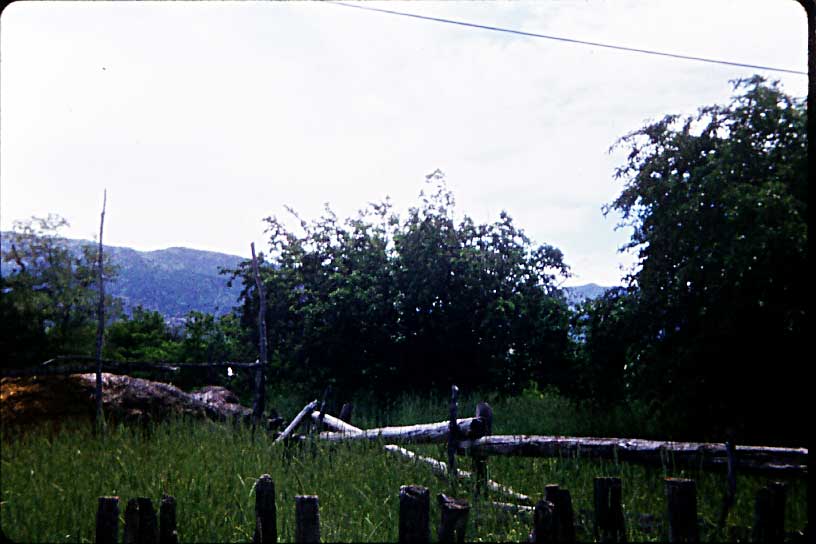 The outhouse was covered with vines.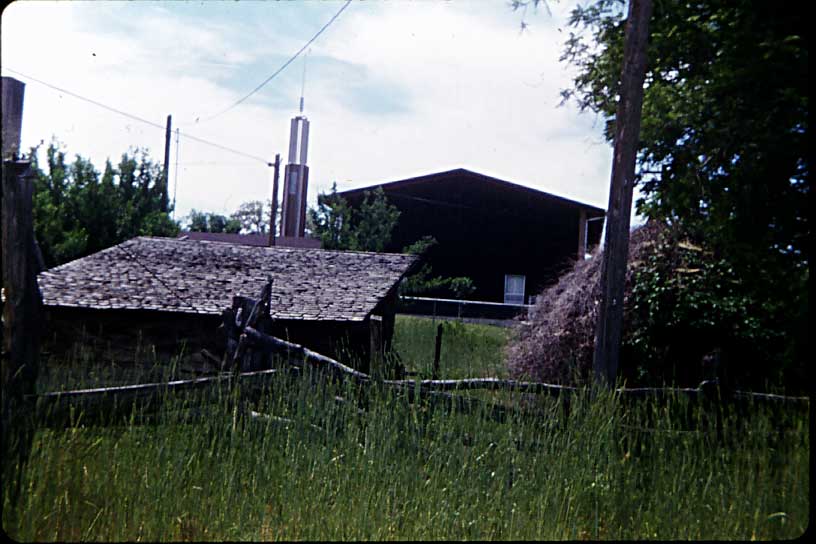 This shows Arvilla working in the back yard.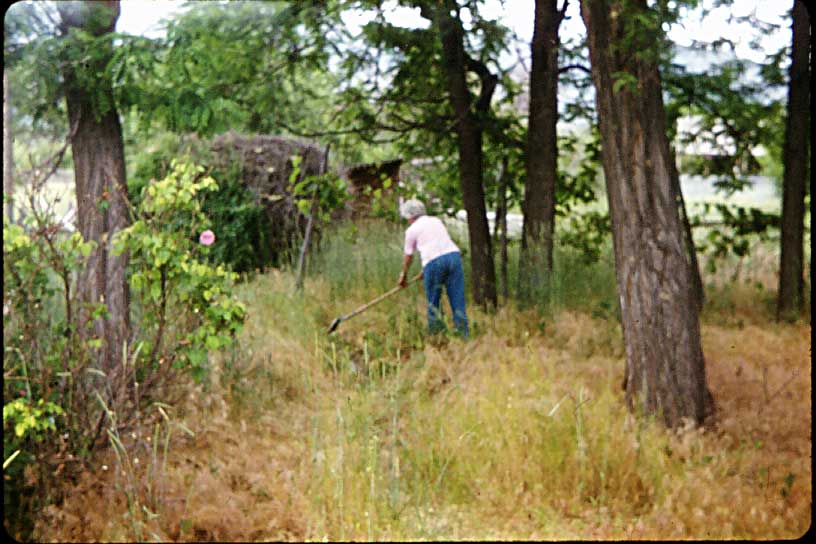 This is a view of the school across the street.